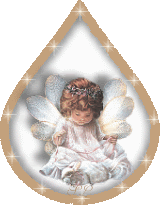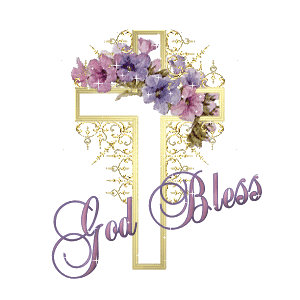 Mosie lost her Mandy on 1/26/06. She was hit while crossing a road. But, I know that Mandy gave much happiness to her family while she was here, she was a good companion & greatly missed. She'll be waiting @ The Rainbow Bridge with the rest of our beloved pals who have went on ahead!
Brenda's 7 yo Lucky passed during the summer of 2003. She says he was her companion, friend, & protector. And that she misses him everyday. Have peace in knowing he'll be waiting for you...when you get there!
Condolences to Joyce, who misses her dear furr baby Charlie. He went on the long journey 1/20/06, & is waiting...love has NO bounds, he will live in your heart & memories forever. He is a part of you. And someday you will be together again! UPDATE; Joyce lost Sasha 2/27/07 after a lengthy fight with heart disease, she was Charlie's Mom. They are with one another having fun & waiting!
Sympathy to Sadie's family, as she took the journey to The Rainbow Bridge, on 1/20/06. Also, Ashley left on 10/28/03, Dallas on 6/7/05, & last...but far from least, Lucky hopped to The Bridge on 10/31/05. May you take some peace in knowing that you shared much joy with them while they were here, & that they are together. Someday Kathy, someday!
Raeanne's beautiful Smokey left for The Bridge on 3/23/06 from diabetes. She weighed only 4 lbs & loved to sit on your lap to eat! When the alarm clock went off she would get in Raeanne's face & say "WAKE UP"! Also, precious Mootsey who was a diabetic, took the trip on 8/28/07. You'll see them again dear, they're together & playing with friends, waiting on you.
Condolences to Sassy who lost 2 furr babies within 3 mos. First Teddy Bear 3/22/06 & then Dustin 3 mos later! Best friends, together again, running through fields of flowers @ The Rainbow Bridge. Find peace in knowing that there will come a time when you will see them again!
Guido lost Strider in the summer of 04. He had a med cond that left him always wanting water. Hence the nickname "Thirst On Four Paws". Strider's drinking all the water he wants from a cool running spring at The Bridge now, purring happily.
Liz's beloved friend Titan took the journey on 7/18/06. They had some fun times together, & there'll be more fun times to come, on that great day when they are to meet again! Blessings to your family.
Linda lost her dear GrandCat Tuffy on 5/31/05. He was a real beauty & spent a lot of time with his Granny. Altho, he knew who Dad was, & would go running to him when he came home. Tuffy's in a happy place with no more insulin shots!
Beautiful HANNAH went to the Rainbow Bridge on 10/13/04, following a long bout with cancer. She was a special friend to Sandra, who misses her so much. There was never another like her, & altho another will come into their lives, someday, one will never take Hannah's place. But, for now, she's with all of our babies, waiting for us on that special day!
Seminole passed on 11/05, a true panther at heart! Was a twin to Gator & knew the secret to keeping the Rotties in line! The family misses him, & he is in their thoughts & hearts, sincerest sympathy to Ellie.
Condolences to Kat, who lost her precious Higgins on 12/2/05, he was 17 yo. She says that Higgins was in love with a stray called Chloe, & that they made the cutest couple. Just know that he is at The Bridge, happy & at peace.
Shy was 12 yo when she took the trip on 1/12 /06. Maria says she was lovable & good hearted, very smart, & a good protector of the family, her friend. Shy will always be loved & missed. But she's not gone sweetie, she's in your heart & memories, & someday...
Condolences to Lisa, she lost her one & only Sheba Puff on 1/28/06, she had her for 6 short yrs. Her very best friend, always caring & loving. She too is waiting dear, for the day when she can run & greet you!
Cyrano, 11 yo old Service Dog & best friend to Don, passed away on 3/3/06. He was dog napped & kept for 7 wks, before they discarded him! Cy had Cushings Disease & was in need of his meds. He was searched for by the entire area, but was not found until it was too late. He is greatly missed & loved! Cy is at peace now, no pain, only happiness at the Rainbow Bridge. You will see him again, a wonderful reunion! Until then, remember all the good times. May I add, we are all so proud of the wonderful service animals, that help people in one way or another. They are, indeed "special".
Sympathy to Connie, as Sheeba left this earthly home on 12/24/06, after having lived a long life. But she left nice memories behind for her family. Think of her now with a smile & not tears, running free & having fun at The Bridge with Xena who passed earlier this year & Max who had led the way!
It was during the night that sweet Tinker went to the Rainbow Bridge, a wonderful cat that was very much loved & will be greatly missed by Jeannette. He was 16 yo, & had been a part of the family all those years. Accept my sympathy for your loss, but know he'll be there waiting, with Flicky, & Pip, & all the rest! RIP Tink 1991-2007.
Tommy passed away on 3/13/06. He was such a caring & loving friend, always there trying to help when you were sick or sad. He spent 14 yrs with Liz & family, his best friend was a cat named BaaBaa. Condolences Liz, but trust that God has a place for all our dear furr babies...a place like The Rainbow Bridge.

Once you have known & loved an animal, you have known joy & fulfillment like no other. They are in your heart & in your soul, forever. So, even when they take that trip to The Rainbow Bridge, they remain with you...in your heart, soul, & memories.
Blessings to each of you that have lost a beloved pet, find peace in knowing that this is not the end, but the beginning. Where as there will come a day when you will rejoin your precious friend & be together always!
Hope you have enjoyed this walk down Memory Lane, with smiles & tears, & that I have done justice to your beloved one's memory.
And please take a minute to look at the beautiful beloved ones we have waiting at 'The Bridge'.
A few were sent to me with their names on them, & some asked me to add the names, frames, etc to their pics, which I was honored to do. My pets also have names on their photos. Please leave a comment & don't forget to snag a Memorial Badge for your side bar.